A common problem for the Excel newcomer is how to remove the page number watermarks from an Excel worksheet along with the page breaks. It can be a distracting view to work with and it looks unprofessional to pass on an Excel workbook containing this so read on and find out how to remove the page breaks and page number watermarks in less than a minute
Excel Worksheet with Page Breaks and Page Number Watermark
Have you ever opened up an Excel worksheet that looks something like the below?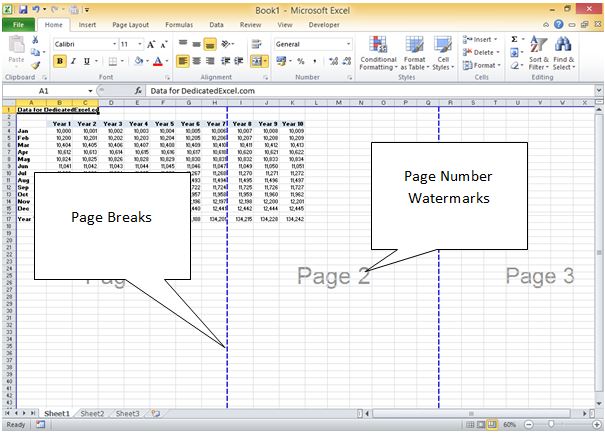 Most Excel users will have come across a worksheet that looks like this at some point in their career and if you haven't yet then it really is only a matter of time.
The problem is that a previous user has saved the file in a 'Page Break Preview' mode so to remove all you need to do is reset this mode.
How to Remove Page Number Watermarks from the Excel worksheet
The reason the Page Number Watermarks are showing is because of the view the Worksheet has been saved in. To change the view back to a normal one all you need to do is click on the 'View' tab in the Ribbon and then click on the 'Normal' view option: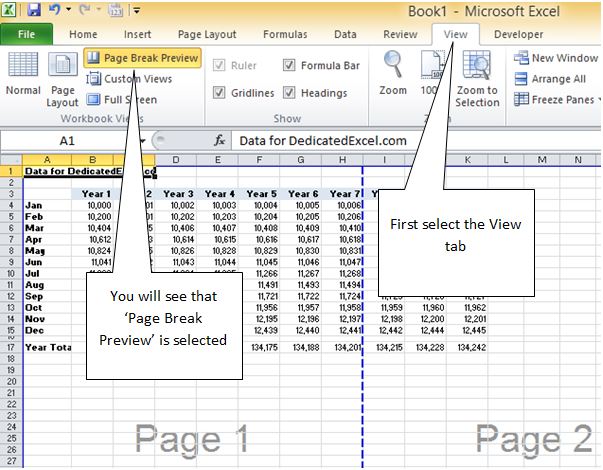 That will immediately remove the Page Number Watermarks but if you look closely at your Worksheet you might find that the Page Breaks are still showing: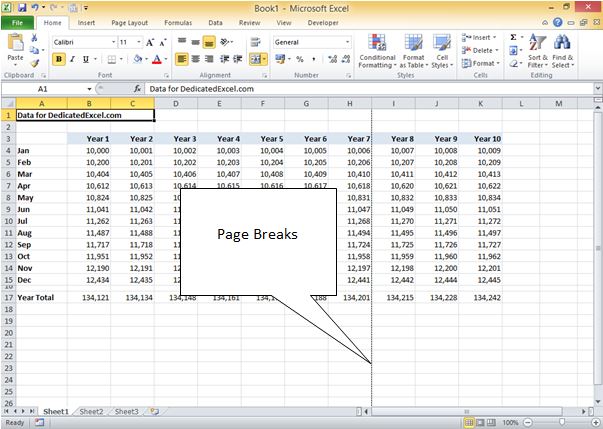 How to Remove Page Breaks from a Worksheet
To fully remove Page Breaks from the Worksheet we need to deselect them from the Excel Options, again this is a simple process that can be achieved in a few clicks.
First, click on File and select 'Options' as shown below: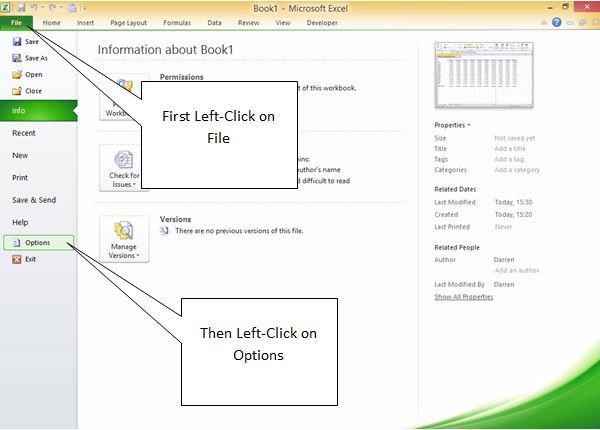 The Excel Options Box will open, click on Advanced: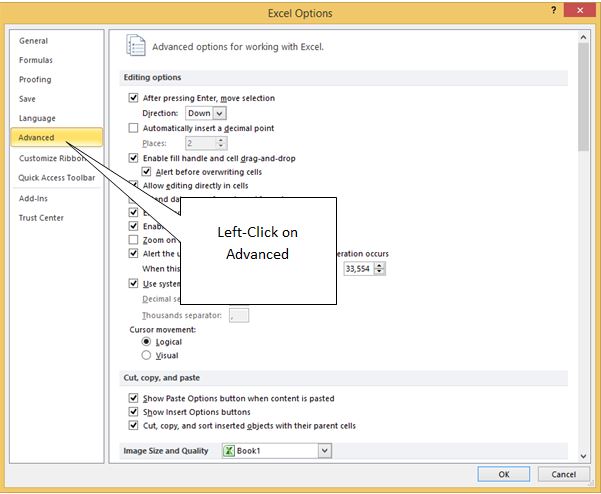 Scroll down to the Category for 'Display Options for this Worksheet' then deselect/uncheck the 'Show Page Breaks' option: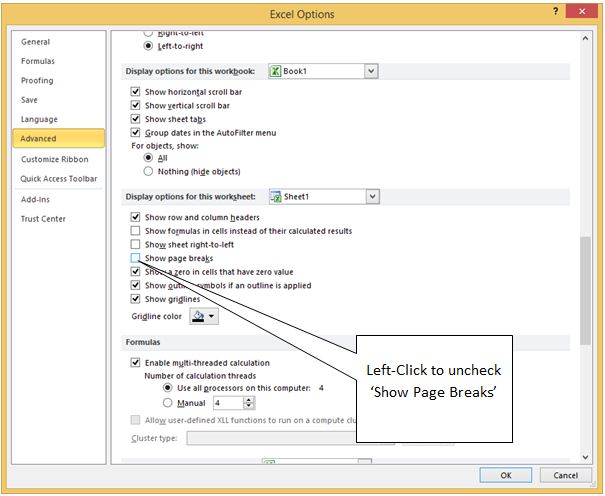 If you have Page Breaks showing on other Worksheets then you can also change those by changing the drop down option: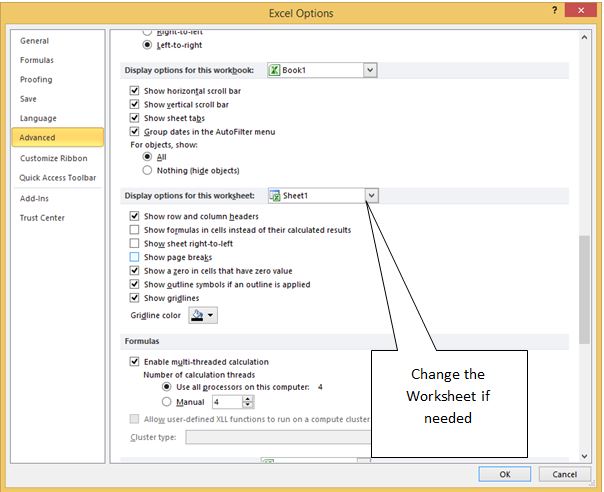 When you have finished any changes click OK at the bottom of the Excel Options box and you will return to your worksheet: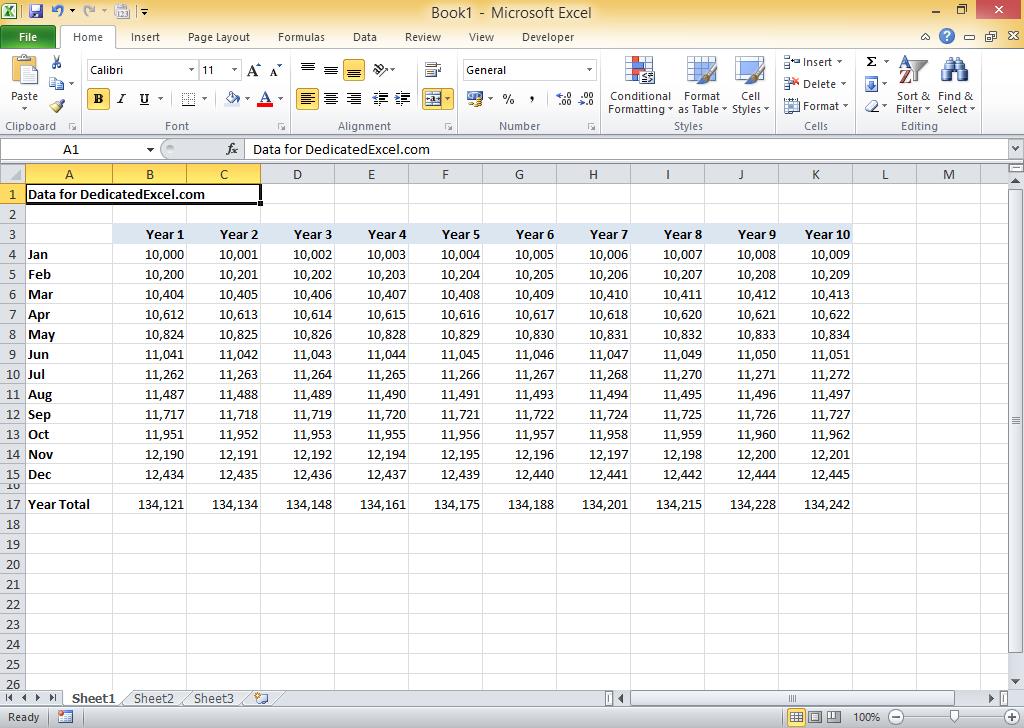 Fantastic, no Page Breaks or Page Number Watermarks in sight and you should now save the file to ensure your changes are retained.
Check out the comprehensive Microsoft Excel Course here, and start working effectively and efficiently.
Happy Excelling – www.Excelgoodies.com